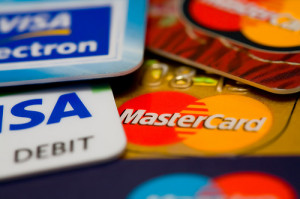 If you are planning a trip to the UK and Europe then chances are you will posses a credit card, to make it easier to pay for your trip and travel expenses. We have come to realise over the last year or so that not everyone is in the position to have a credit card and therefore pay for everything with cash or their debit card.
Up until recently booking UK car hire without a credit card was near impossible because all suppliers required a credit card in the drivers name to hold as a security deposit. This began to cause a problem for a number of our customer so we had to do something about it.
We have spoken to a number of suppliers around the world and have managed to secure some deals that mean our customers can pay for their European and UK car hire without a credit card, instead the supplier will accept most types of debit cards.
Not all types of debit card are accepted some exclusions are Visa Electron and Solo amongst others. It is important you confirm your debit card is acceptable for UK Car Hire before booking. Unfortunately we can only place debit card bookings over the phone and not via the website.
One rule of thumb is if the numbers on the card are embossed and silver then there is a good chance we can accept it, if they are black and printed flat to the card then we probably can't.
Contacting Us About UK Car Hire Without A Credit Card
If you have any questions regarding UK car hire with a debit card then please contact us directly. Either by phone, email or our new online chat function.
Our experts are waiting to help you.