Debit Card Car Hire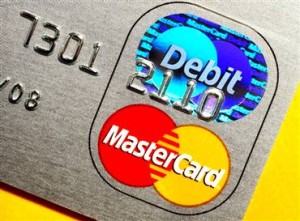 Arranging a car hire with a debit card can usually prove tricky as many rental companies operate a credit card only policy. Here at Indigo car hire we are proud to make our services available to as many people as possible. As such we have made arrangements with some of our suppliers that will allow our customers to hire car with a debit card if they are based in the UK.
Renting a car with a debit card has never been easier, you simply contact Indigo car hire, explain your requirements and we will find you the right supplier for you. We'll do all the leg work!!
Most UK car hire companies insist on drivers providing a major credit card for a security swipe on arrival and don't offer Debit Card Car Hire. We understand that not everyone has a credit card and wanted to make sure we can assist you with your requirements.  We can accept most major debit cards across most of our vehicle groups meaning a wider choice of vehicles to suit your needs.
When hiring your vehicle through Indigo car hire we advise two forms of identification are provided upon collection of the vehicle in addition to your credit or debit card you need to produce your full drivers licence, it's important to note that if you hold a UK two part licence both the photocard and counterpart have to be produced for it to be considered a full licence. A second form of identification is also required and this would be either a recent utility bill and/or passport.
Give us a call today to see what debit card car hire we can arrange for you.
Not all types of debit card are accepted some exclusions are Visa Electron and Solo amongst others. It is important you confirm your debit card is acceptable for UK Car Hire before booking. Unfortunately we can only place debit card bookings over the phone and not via the website. Please call our call centre on 0011 44113 8800 748 for assistance.
When using a debit card the supplier may ask to freeze a certain value of funds to cover the excess and to ensure the safe return of the vehicle. These deposits can vary so please check prior to booking. If you are unsure at any point one of our dedicated experienced rental agents will be more than happy to help.